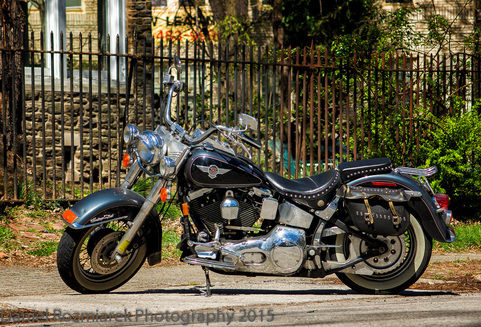 I'm trying something new this week. If you buy this photograph, I will throw in a new Harley-Davidson coffee table photo book, for FREE, as a special thank-you.
Harley-Davidson, by Pascal Szymezak.
I have two reasons for making this special offer, so please tell me if either reason appeals to you.
First, I want to see if a FREE BOOK giveaway works as an incentive to sell my photograph of this motorcycle. I don't question the quality of this image. It's gorgeous. But, this promotion might be useful to get more people to even notice that it is available.
Second, I think having a book to match the photograph will add enjoyment to both of them. The photograph is something to be enjoyed daily, from across the room, or in passing while doing other things. The book is to be enjoyed in-depth, while seated and comfortable.
If you would like the FREE BOOK with the purchase of this photograph, send me a message with the type of print you would like to order.
CLAIM YOUR FREE BOOK
FRAMED PHOTOGRAPH $195
24" X 36" frame, under glass, with double mat
LARGE PRINT $35
17" X 25" (specify luster or metallic paper)
MEDIUM PRINT $25
13" x 19" (luster only)
CUSTOM PHOTO SHOOT OF YOUR BIKE w/ LARGE PRINT $250
FREE 2-DAY Delivery in Baltimore-Metro area.
Philly/DC/Wlimington/Harrisburg: $20 delivery
Outside of mid-Atlantic region, send me your ZIP Code for a shipping quote.