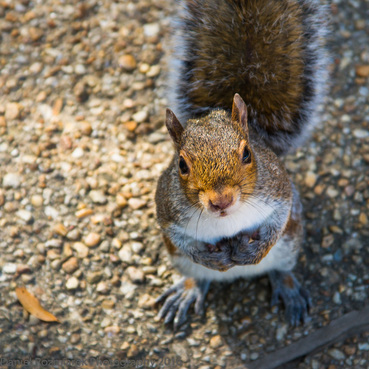 You want head shots of your new associate...

taken on-site...

with natural light...

and delivered tomorrow.

Yes, I can do that.

The reality of professional photography is that most jobs can be completed in a few hours. Once I'm on location, in your office or at your company retreat, I begin to get a feel for the character of your organization. In less time than it takes you to browse the stock imagery of your favorite site, I will be able to see the best spot for setting up my camera.

You want to stand in front of that picture window in the conference room that looks out onto the Inner Harbor, because the view is the reason you paid the premium for this space. But, I see it as a terrible source of back light that will create unflattering shadows on your face. I'm not going take 15 minutes explaining that to you. You hired me to make your day easier, and not for me to show off my knowledge of light, angle, depth of field, etc. You need me to set up, take the shots I need, and get out of your way, so you can get back to work. And, then you need me to send you the images in time to load on your website before business tomorrow morning. And, you need those images to be flattering, engaging, and unique. When your clients see the new head shots on your site, you want them to immediately feel a sense of trust and confidence in the face they see.

Take another look at the furry little guy above. Immediately, you see a squirrel. Are you thinking about what else you see? Probably not. But, it's there, and you see it. You know he is a city squirrel. Notice that line in the lower right corner? It's not there by accident. I captured over two dozen shots of this guy. I picked this one for publication because it had the best combination of all the elements I needed. That line in the lower right is a seam of cement where two large tiles meet, telling you that it is a paved path in a city park instead of loose gravel in the woods. You also recognize him as a city squirrel because he is letting me get this close directly above him without running away. He is comfortable around people. Now, notice that his feet, his tail, and the pebble paving are all a bit blurred. I did that on purpose because I want you to look directly into his eyes. You can tell he is partly in shadows, but there is a patch of sunlight directly on his face, which makes a sparkle in his eyes and a glow to his fur. You know immediately that he is a squirrel, hard at work, gathering his lunch, but stopping just long enough to decide if I might have something for him. I didn't...so he went back to work.

Did you really want to read this much about a squirrel? No, of course not. But, you did anyway, because he is no ordinary squirrel. He is the squirrel that I photographed and published on the web, LinkedIn, and Facebook. He is now the most famous squirrel of all the squirrels in the park that day. And, it only took him 8 seconds out of his daily routine. I did the rest. If you were looking to hire a squirrel, you would pick him, right?

That is the power of a great head shot.

Here is how it works for you....

9:15 AM The candidate you interviewed yesterday calls to accept the offer. She will be in at 3 to sign the contract and meet with personnel.

9:25 AM You call me to tell me that you need head shots and that you want them up on your site by tomorrow. No problem.

3:15 PM The paperwork is complete and you make the introductions around the office.

3:30 PM You arrive at her new office and I've already got the chair positioned in front of the book case opposite the window. I ask her to stand or sit, however she feels comfortable, and I click off a few shots. No need for worrying about blinking because I've already taken 6 shots, so I know most of them will be great. I ask her to adjust position just a bit. Jacket on...jacket off...a few of each. Then, a few shots of her with the partner.

3:42 PM I'm packing up bag and telling you to check your email in the morning for the images, with a Cc: to your webmaster. I need to get on the JFX before rush hour. You've got another hour to your day and don't have time to waste negotiating with me over payment terms and delivery schedules.

5: 15 PM I'm back at my studio looking at the images of your new associate. I'm looking for those special elements that make one shot stand out from the rest. Selecting and preparing the best image for your firm is my only creative task today. I am focused on making your new associate look the best to your clients. But, I'm also familiar with the culture and personality of your firm, so I know how to make this new head shot blend in with the overall design aesthetic of your company brand.

6:05 PM I've prepared two head shots: one formal and one casual. There are six image files for each pose. Each image is cropped and processed at the optimal dimensions and resolution for 1) LinkedIn profile, 2) Facebook post, 3) company website, 4) print publication, 5) black/white use, and 6) official framed 16x20 portrait in the library.

8:30 AM You get to the office and see the email from me with link to the online portfolio where you access all the images. They are all yours. You own full license with perpetual and unlimited rights to reproduction. There is no expiration date. There is no additional fee for print publication. Nothing. They are your images. And, I've also included the shot of your new associate with the partners, which you can use in a press release and the next newsletter to clients.

That's it. That's how easy it should be for you to get head shots. And it's all covered in advance in one flat-rate subscription. You aren't paying for each picture. You are paying for my time, to use as you need it. All of the images I create for you are yours to keep, whether it's 2 or 20 or 200.


My number is 443.824.4644. Text is fine also.

J: "Hey, Daniel. Can you do team photo of the office staff on Monday afternoon? We want it for next year's calendar."
D: "No problem. I'll be there at 2:30."
D: "Also, I know your office will be on reduced hours during Pesach, so I'll have it delivered by Wednesday morning."
J: "Great. You're the best."