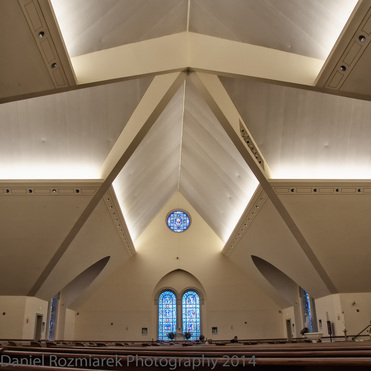 This image from St. Louis in Clarksville, MD, is one more for my series on Catholic churches in the Archdiocese of Baltimore.

I chose this image because it is so distinctive. For this series, I choose photographs for each church that represent a balance of artistic beauty with distinctive documentation.

I have a special interest in St Louis church because it is the location of my first participation at mass as an adult Catholic. That was in 1991, but this picture shows the newest building, which was built in 2006. It represents contemporary design and architecture at the beginning of the 21st century. I composed this image to make it immediately obvious that it was a contemporary church. Also, these distinctive lines should be easily recognized by any regular parishioner at St Louis Church.