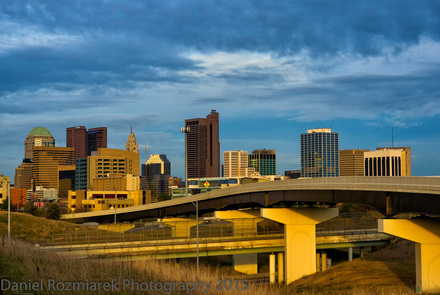 Most of the photographs of downtown
Columbus, OH
show the two main rivers: the Scioto and the Olentangy. But, when I think of Columbus, I think about the highways. I captured this shot from the spot where I-70 and I-71 meet. These two highways take me to the cities where I've spent much of my life--at least when I wasn't living in Columbus itself...three separate times.
Going north on I-71 leads to Wooster, OH,where I spent four years at
The College of Wooster
. And I-70 leads to Frederick, MD, where I grew up, and then on to Baltimore, where I live now.