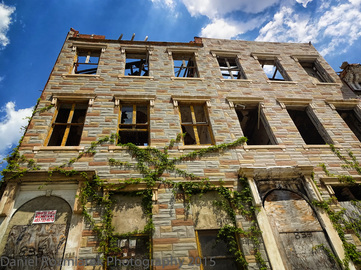 This week, Maryland Governor Larry Hogan announced a program to begin demolition of abandoned buildings in Baltimore. Much of the demolition will be in the Sandtown-Winchester neighborhood of West Baltimore.

I visited the neighborhood in May 2015 with my kids. It was the weekend following the riots and martial law resulting from the Freddie Gray death. I wanted my kids to see the real neighborhood, and not just news clips and posts on social media.

I captured this image of the abandoned building at 833-835 N. Fremont Ave in West Baltimore.